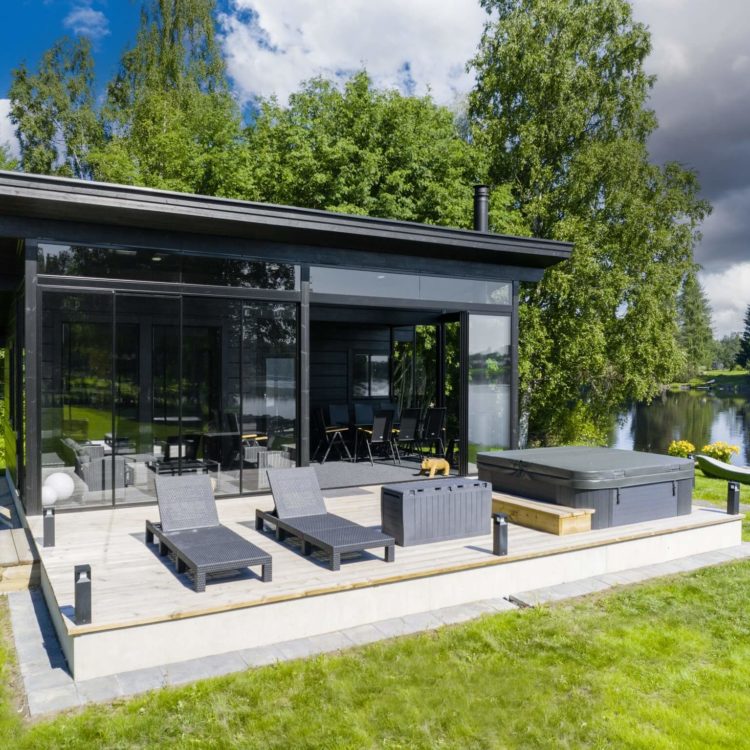 The next level of comfort at home
We don't simply manufacture products – we make dreams come true. We will work with you to plan out a glazing solution that suits the specific needs of your family and your home. If required, our expert retailers will deliver the terrace as a turnkey project, from the foundation all the way to installation.
A glazed terrace or balcony creates new opportunities for relaxing at home or at the summer cottage
Glazing will transform a terrace or a balcony into a room-like space that is still close to nature. The glass provides protection from unpredictable weather, noise, debris and pollen. This makes it possible to use the space in entirely new ways, from early spring until late autumn.
Take relaxing at home or at the summer cottage to a whole new level! Turn your balcony or your terrace into a living room-like space that you can enjoy regardless of the weather.