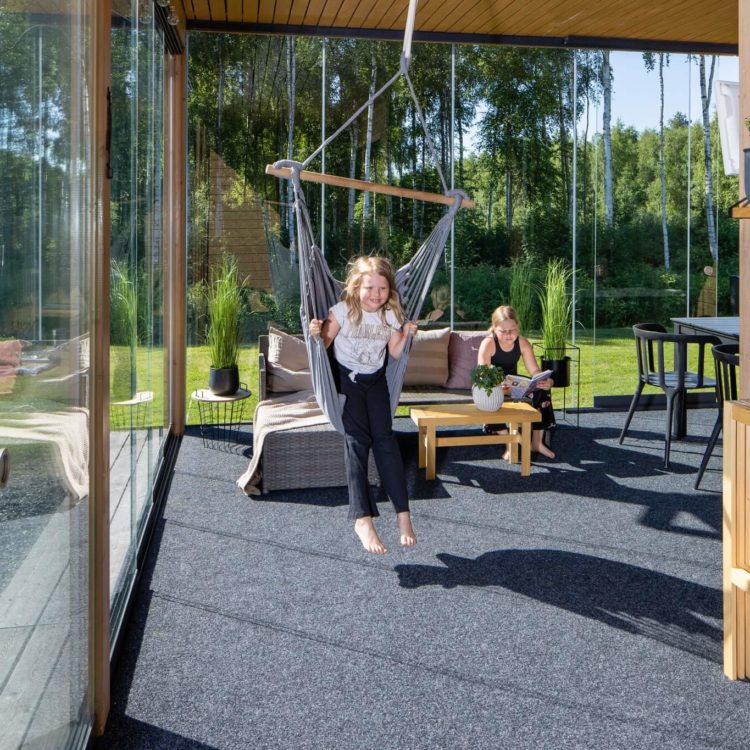 For terraces
Alutec's terrace products take relaxing at home to the next level. Our extensive range of terrace products allows us to build exactly the kind of terrace that you want. Every home and family is different. Our expert retailers are located all around Finland, and they will take into consideration the special characteristics of your home as well as your wishes regarding your terrace.
Terrace glazing
Glazing makes year-round use of the terrace possible. It makes the weather a less important factor, which, in turn, opens up entirely new uses for the terrace. Glazing prevents the wind, snow, dust or dirt from reaching the terrace. Terrace glazing also reduces noise and protects furniture and terrace structures.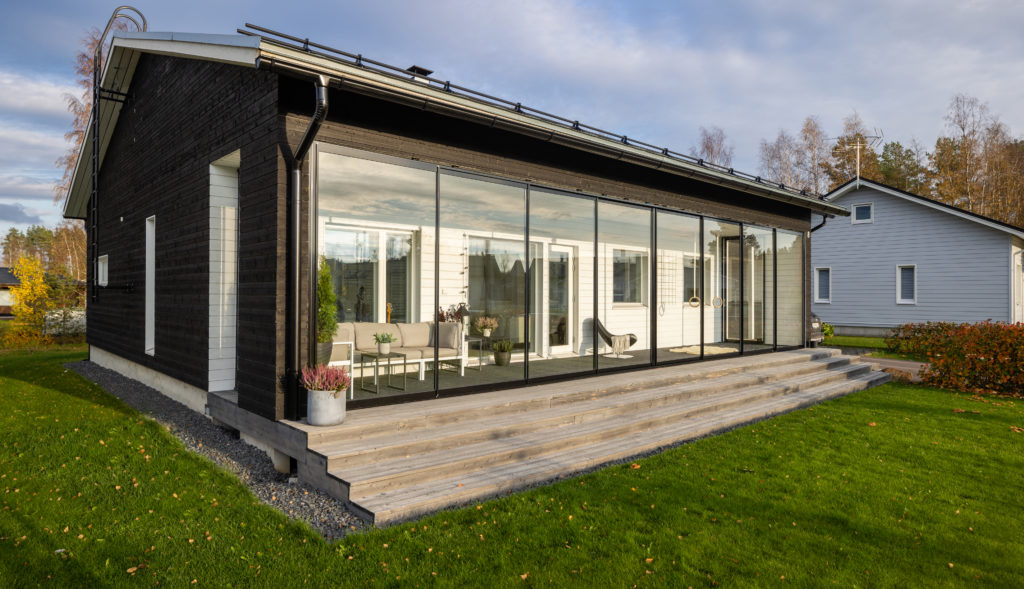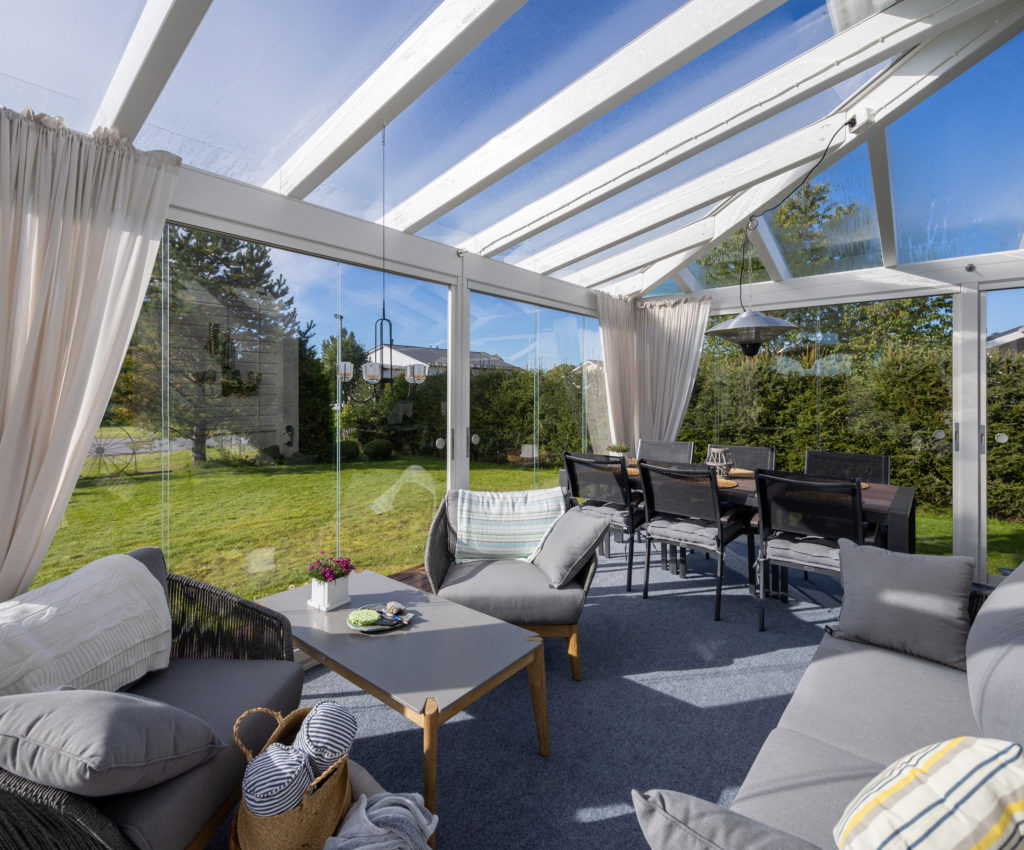 Glass terrace
An entirely new living room-like glass terrace can be created by combining our aluminium-framed Alutec Vista glass roof with our terrace glazing products. If necessary, a solid glazing or a railing with balcony glazing on top can be used in a part of the terrace.
Glass railings for terraces
Our product range also includes a free-standing glass railing suitable for terraces. The glass terrace railing can be used on open terraces and roof terraces to prevent falls.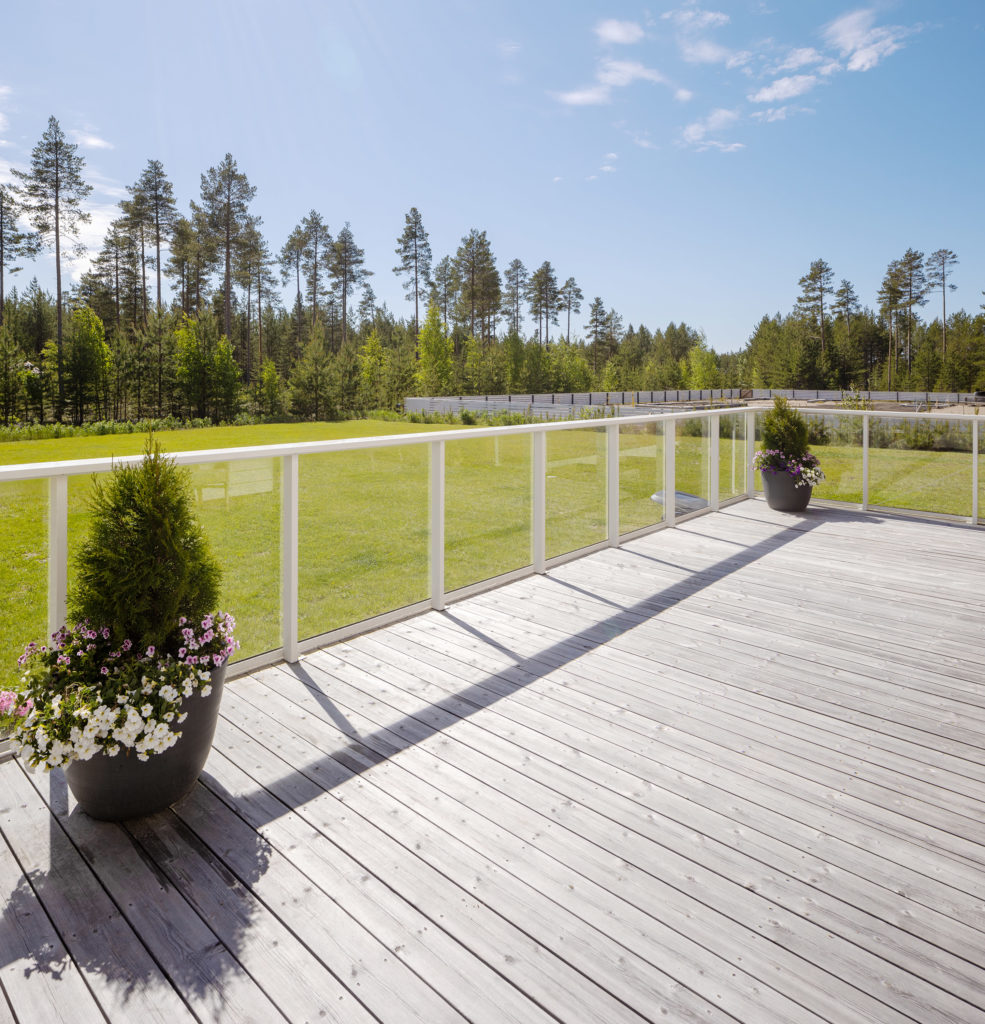 Browse our glass terrace gallery for ideas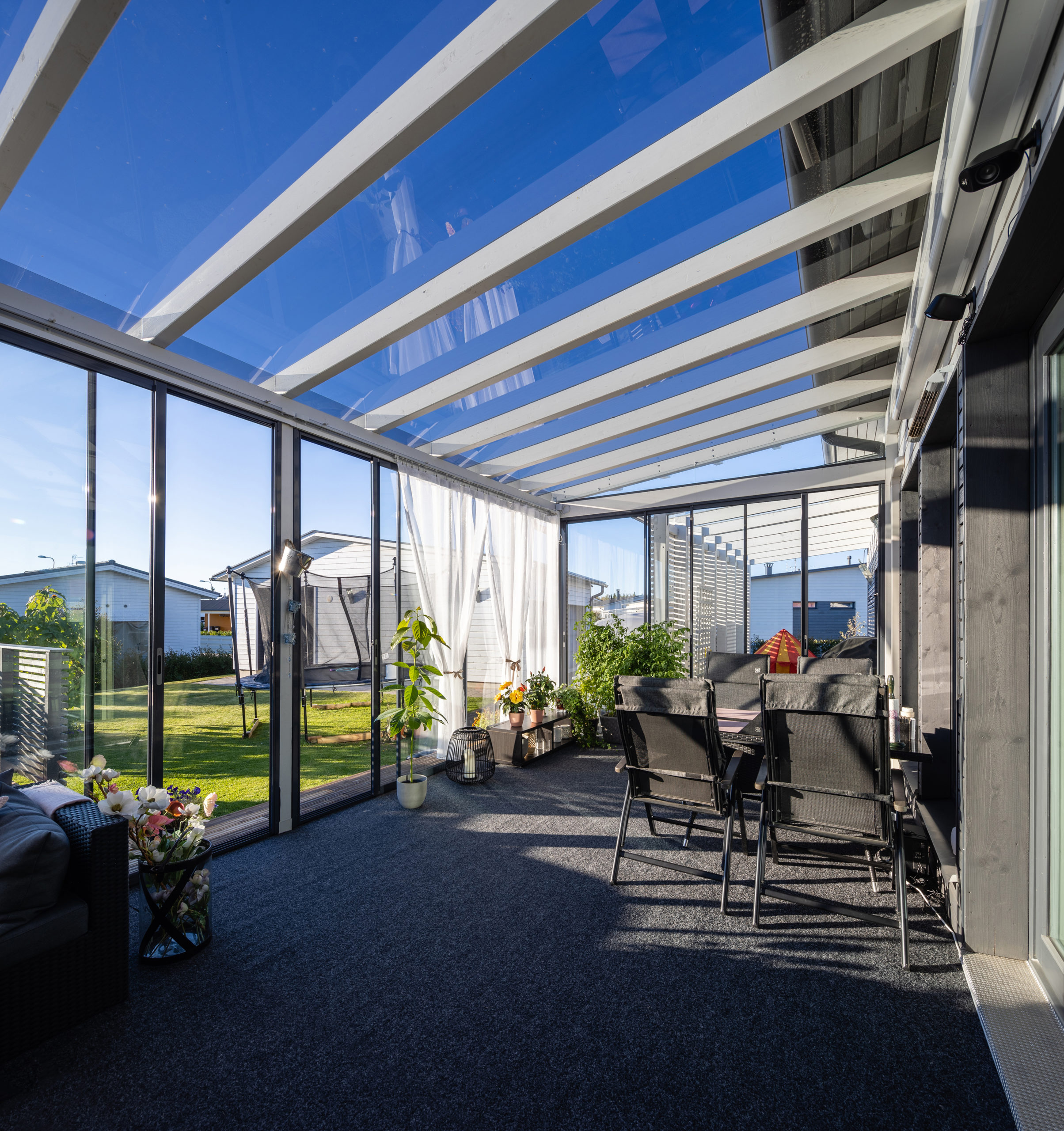 Find the nearest retailer of Alutec terrace glazing products