Hight-quality and maintanance-free glass roof for terraces
Alutec Vista is a terrace roof comprised of aluminium profiles and toughened safety glass. Combining it with other Alutec terrace products, such as terrace glazing, allows an entire sheltered glass terrace to be build.
Thanks to its polished details, such as smart integrations and mostly concealed fixings, the terrace roof has a sleek, simple and elegant appearance.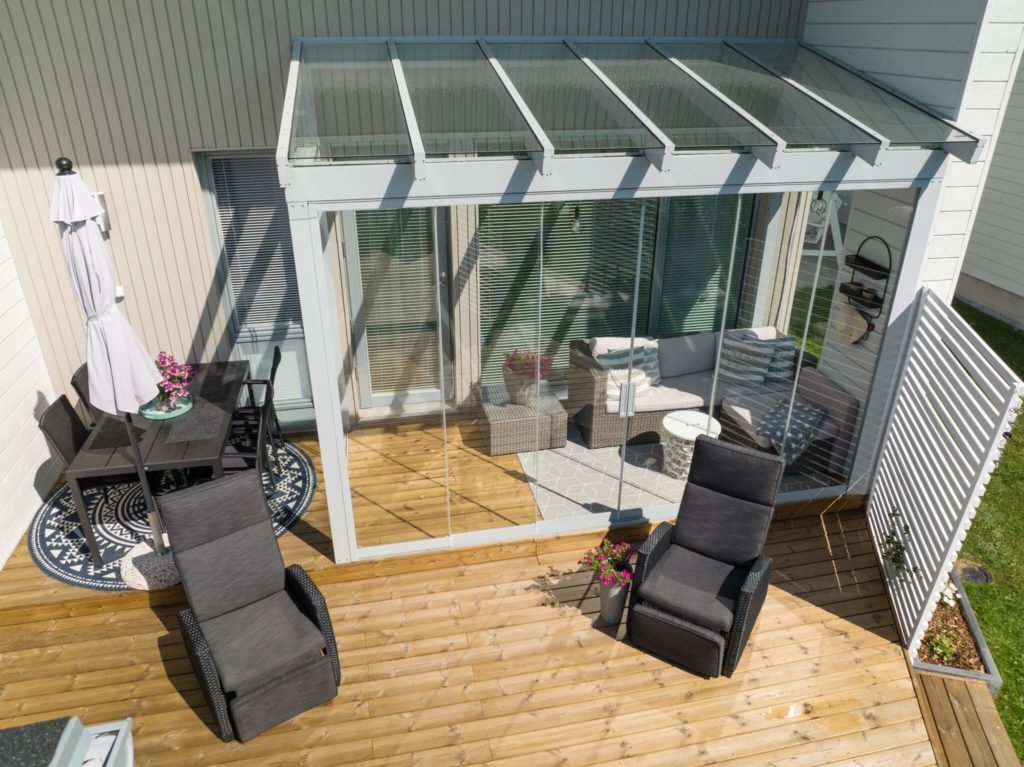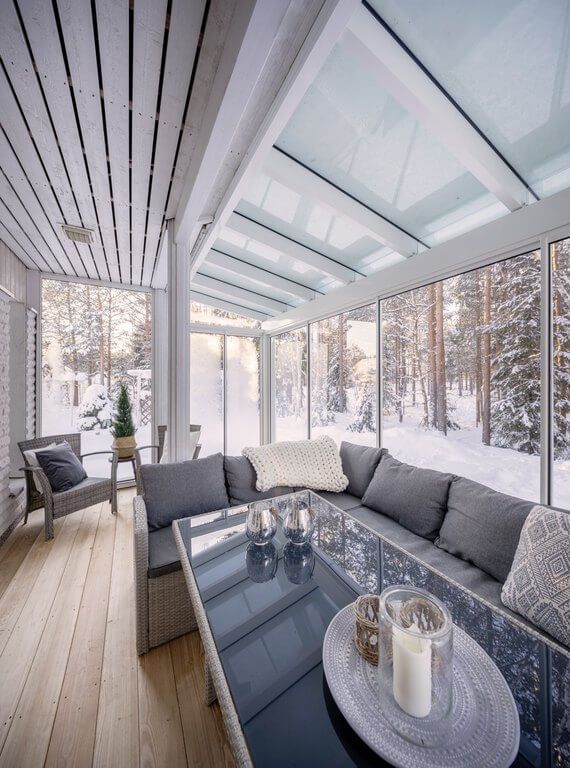 As much of the Alutec Vista roof as possible is completed indoors at a factory. This means that the end result is polished, and the aluminium profiles do not need to be worked on at the installation site. Installation is fast and clean, with no unnecessary noise or mess made at the site.
Alutec Vista's aluminium profiles are powder coated and retain their colour and appearance for years without a need for repainting. Aluminium is also a environmentally friendly and fully recyclable material. The aluminium profiles can be painted in any shade in the RAL colour chart to match the house's facade.
Alutec Vista video
Compatible terrace products
The elegant Alutec Vista glass roof for the terrace is sold by our specialised terrace construction retailers all over Finland