Glass terrace railing
A railing should be built for terraces whenever there is a risk of falling and when the fall height exceeds 500 mm. A guardrail is mandatory when the fall height exceeds 700mm in locations that children can access. Alutec's terrace railing is a guardrail where the protective part is made of glass.
Even if safety regulations do not require the installation of a railing, a glass railing can be used to create boundaries and to personalise open terraces.
The glass used in the railing is either toughened or laminated safety glass, depending on safety regulations. Coloured laminate films, opal films or glass that has been dyed in the mass can be used to add privacy or to personalise the appearance of the railing. The vertical balusters of the Alutec terrace railing will be spaced about 1000 mm apart, and the glass will be positioned outside the balusters.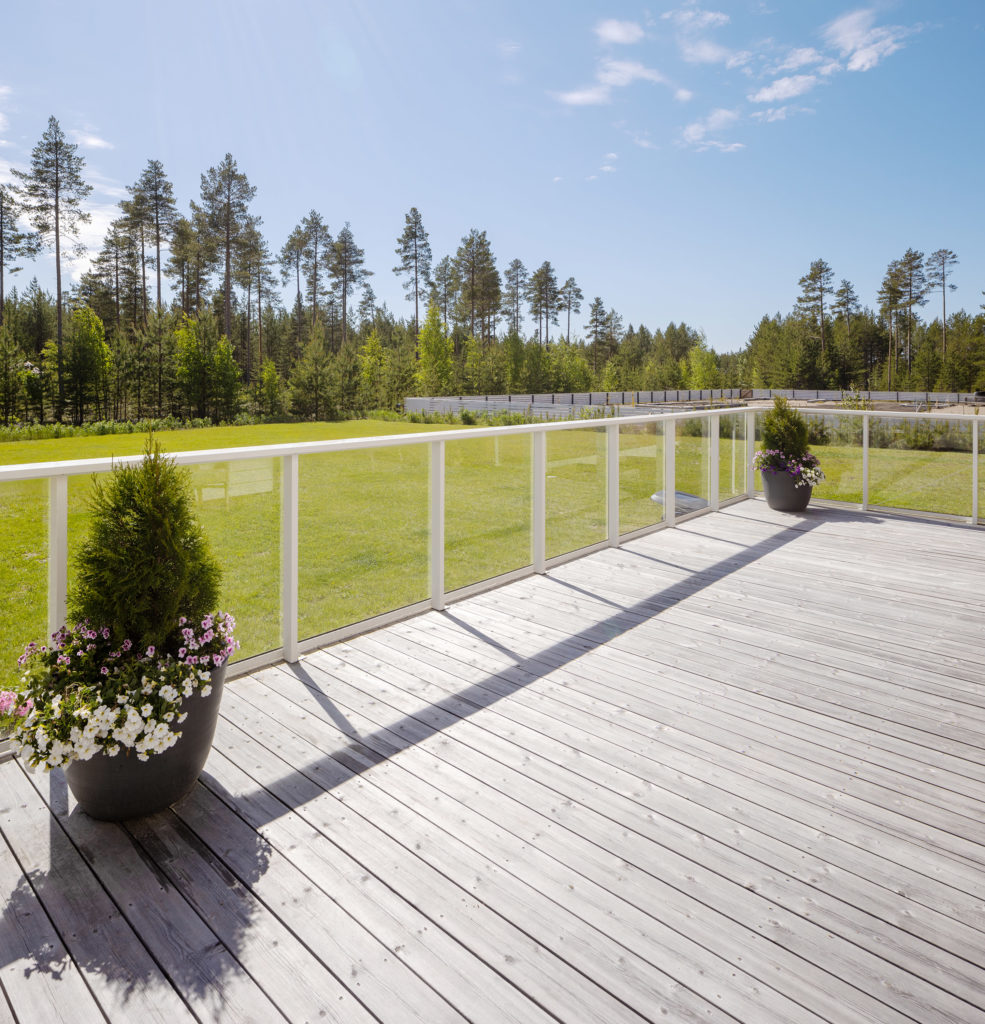 Safety regulations
A building or its surrounding area must have a railing when the fall height exceeds 500 mm and when there is a risk of falling or stumbling. The railing can be an open railing or a guardrail. The railing must be safe and able to withstand the loads to which it is subjected.
A guardrail, such as a railing where the protective part is made of glass, must be used on properties that have a height difference of over 700 mm and that are accessible to children. The protective part of the railing must extend at least 700mm above the surface of the platform or step. It must not have horizontal structures or patterns that make climbing on it possible.
An open railing can be used on properties where children do not have access or where there is no danger of falling.
Source: Decree of the Ministry of the Environment concerning building safety.
Compatible products
Other terrace products
Terrace accessories