A subtle and timeless glass balustrade for balconies or open terraces
Alutec Classic Emma is an aluminium glass balustrade attached above the installation surface on a powder-coated stand typically made of steel. The Emma balustrade is equally suitable for balconies and open terraces. Equipped with laminated glass, the balustrade acts as a guardrail.
The length of the Emma balustrade is not limited so it can be used to protect the perimeter of even large terraces. Ideally, the balustrade should be attached to the terrace structure, not only from below, but also from the sides. However, this is not absolutely necessary. The recommended spacing between the posts is 1–1.2 m.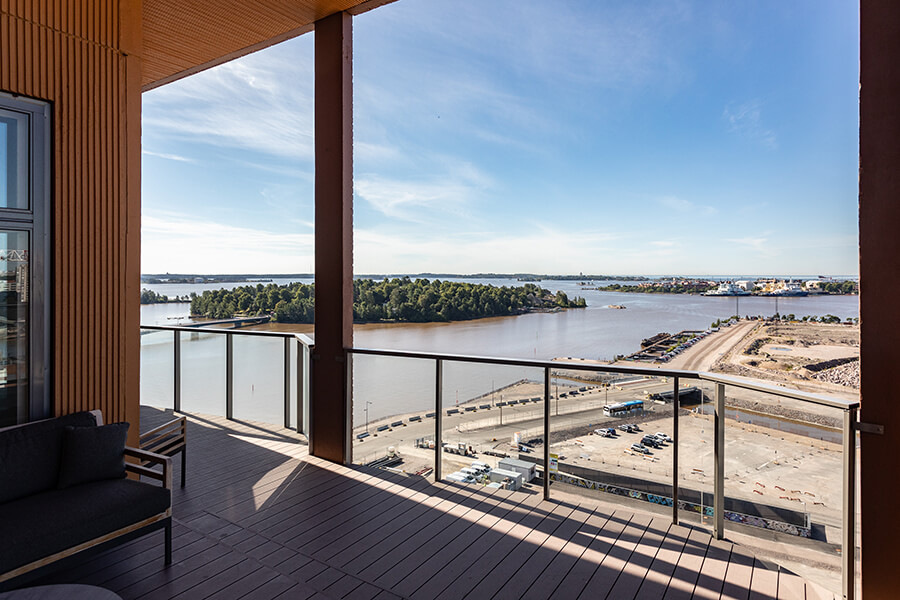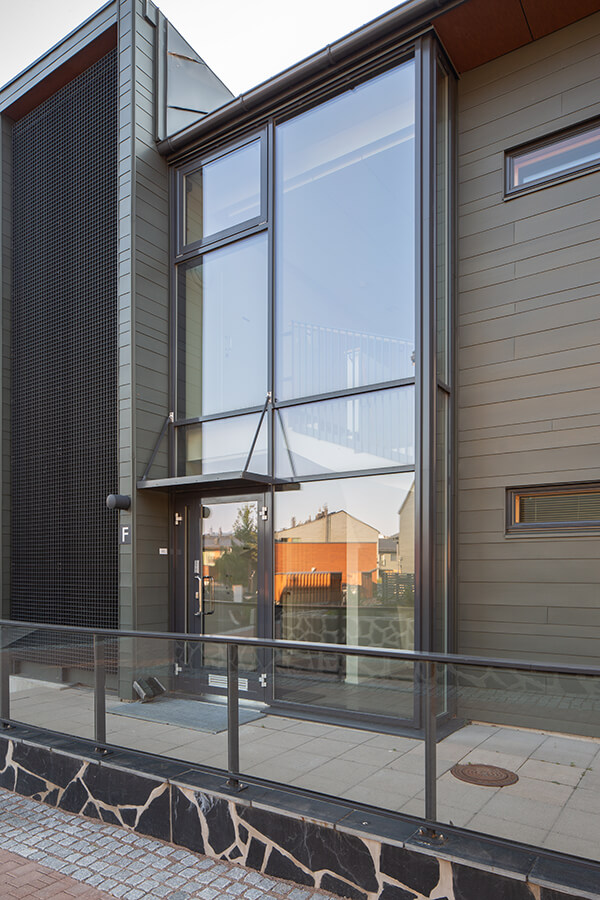 The profiles of the Emma balustrade are made from durable, powder-coated aluminium. Despite its slender profiles, the balustrade is extremely robust. Aluminium can cope with the Nordic conditions without peeling – so you can use the time you would have otherwise needed for repainting to relax in your hammock!
4+4 laminated safety glass
The glass used in the balustrades is always laminated safety glass. The laminated glass does not fall off if it breaks. Instead, it remains in place to provide further protection from missteps. The laminated glass is available as clear or coloured, transparent or opaque..
Integrated flashing
As an option, the Emma balustrade can be equipped with flashing integrated into the glass profile at the bottom edge. The flashing redirects rainwater away from the terrace and, thanks to the integration, the joint between the flashing and balustrade is neat without visible screws or rivets.
Compatible accessories
Compatible products
Other similar products
Technical information
The Alutec Classic Emma railing's handrail options:
The Alutec Classic Emma railing's other profiles and parts:
3: Glass profile  LP3224sV
Flashing directs water away from the front surface of the slab.